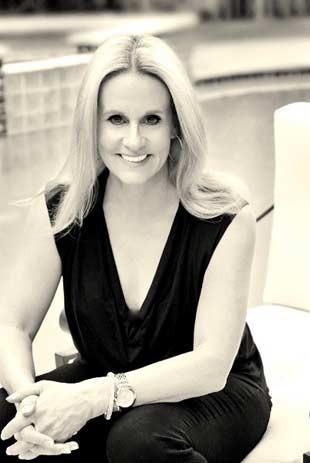 DEBORAH WILKER is a journalist, editorial supervisor, news manager and former professional athlete, writing about iconic performers, the music industry, theater and live entertainment, among other pop culture topics.
Currently covering theater in Los Angeles for The Hollywood Reporter and music (and more) for Billboard, she has written and produced noted interviews with David Bowie, Cher, Al Pacino, Chrissie Hynde, Sterling K. Brown, Sarah Silverman, Deborah Harry, Rita Wilson, Jeb Bush, Alonzo Mourning, Joan Rivers and hundreds of others — with a longstanding interest in female trailblazers. 
Over the last 20 years she has reported online, in print and for broadcast outlets worldwide, including ABC News Internet Ventures, Tribune luxury magazines, Moving Pictures, Variety, People, The Fox News Channel/Sky News, global wire services and others.
As a teen Deborah was one of the top-ranked figure skaters on the East Coast. She is a U.S. Figure Skating (USFSA) triple gold medalist and has toured professionally.
*   *   *   *
Thanks for stopping by. My archive houses select pieces from recent days and decades. I add as time allows. 
Throughout my career I've always done my best to avoid press conferences, junkets, red carpets and anywhere else all the newsmakers are saying all the same things to all the reporters. Now more than ever, media consumers don't need the same story told 500 times.
I've been lucky to learn from some of the most interesting newsmakers in the world. My sincerest thanks to them — and to you for reading.