THE HOLLYWOOD REPORTER | Wednesday Sept. 8, 2016 9:59 A.M.
By DEBORAH WILKER
With four decades of stage, film and television work behind her, Tony-winner Phylicia Rashad has lately been receiving some of the finest reviews of her career. As Apollo Creed's widow Mary Anne, Rashad won praise in 2015's Rockyreboot, Creed. In April, she drew raves for her performance in Tarell Alvin McCraney's Head of Passes at the Public Theater. This fall she's back on TV, joining Empire as a headstrong matriarch.
Read This Story In The Hollywood Reporter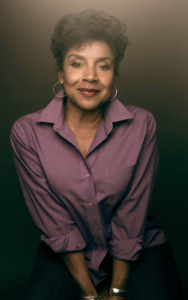 But when we meet in a rehearsal space at the Mark Taper Forum in Los Angeles, these high-wattage projects — which also include a potential comedy series for Amazon Prime, putting her together in an unexpected pairing with Jean-Claude Van Damme — are far from her mind.
Engrossed in the plays of Pulitzer Prize winner August Wilson, Rashad has been working quietly here for the last month as the director of a new production of Ma Rainey's Black Bottom — the third of Wilson's 10 plays in his "Pittsburgh Cycle," chronicling African-American life through the 20th century. Currently in previews, the play opens Sunday and runs through Oct. 16.
The production sneaks in ahead of what's sure to be a renewed wave of attention to Wilson's work with the Dec. 25 release of the screen version of Fences, directed by Denzel Washington, who also stars with Viola Davis, reprising roles that won both of them Tonys.
But back to Rashad. For the actress whose portrayal of attorney Clair Huxtable on The Cosby Show 30 years ago helped change the perception of African-American families, the new production of this play — about the exploitation of black musicians — is a continuation of conversations she's had with her audiences for decades.
Rashad says she doesn't see herself as a trailblazer. Yet she was the first black woman to win the Tony for lead actress in a play — for her performance in the 2004 revival of A Raisin In the Sun. When she learns that Tracee Ellis Ross, star of ABC's Black-ish, is the first African-American to be nominated for an Emmy for lead actress in a comedy series since she herself was last nominated for The Cosby Show in 1986, Rashad is surprised. Then she pauses: "Well you have to look at what the comedy has been."
Despite that, and the spotlight on the police brutality that has propelled the Black Lives Matters movement and other protests, Rashad believes — generally — that things are better today.
As she prepares for the day's rehearsal, there's a peacefulness about her. She embodies Clair Huxtable's wise and comforting vibe. While the criminal charges against former TV husband Bill Cosby play out, Rashad is the embodiment of moving on — in-demand and fully immersed in her disparate projects. She spoke with The Hollywood Reporter about carrying on Wilson's work, what it means to be a TV icon and why she's working more than ever.
Are you doing anything different with this production — putting your stamp on it?
Oh, no. What I like to do with all work and especially August's work, but really all work, I like to move into the playwright's intention. And that requires an in-depth visit and revisit of the text.
Was anything new revealed to you? 
Yeah. Yeah. Yeah. There's a lot of humor in it.
More humor than you remember? 
Yes. I felt the same way when I read Joe Turner's Come and Gone, that I must be in the wrong play because I'm laughing just a little bit too much.
Why do you think August Wilson's work was so important?
August Wilson is to contemporary American theater what Euripides was to classical theater. He looks at the psychology of the characters and he captures that through their speech. He wrote what he heard. And the information about the people is information about the times.
How do you feel his work resonates now, particularly amid the Black Lives Matter movement?
It doesn't matter what the times are. It is relevant in this time and it will always be relevant. If you look closely you will see August is really talking about the universe. The beautiful thing about great works of art is that they reveal the likenesses of all humanity. When you hear beautiful music you are caught in that music. You're not caught in who wrote that music and what is their ethnicity and where did they come from and oh, my God, they're different from me! Come on!
But this has been an extraordinarily interesting last few years. And if you lived through the '60s and '70s … 
… You'd thought we had done it? That now now we're going to ride off into the sunset together and have a great time? We're all gonna meet up at the barbecue and eat together and sit down at the table and be friends? Well, we are doing it. Let's face it — a number of things have changed for the good.
You say you aren't a trailblazer, but you really have blazed trails. 
It is so crazy to me. When they told me, "You were first to win the Tony" I thought, what happened? Nobody was ever on Broadway before? I couldn't believe it. Not when I consider those great actresses who came before me.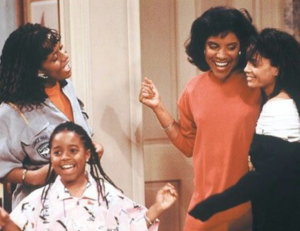 I know you'd prefer not to talk about Bill Cosby, but what about your own legacy as a TV icon? You will always be Clair Huxtable to many people. 
You know what — that entire time was such a gift. As an actor one can do many different things that have little or no meaning. To anyone. But to have been part of a work that changed the landscape of a nation's understanding of itself and the world's perception of a nation, is a gift. No matter what happens.
You're 68. Do you mind me saying that? 
Of course I do, but you said it so go ahead.
I say it as a badge of honor. 
No, I don't mind.
Both you and your sister

[actress-producer-director Debbie Allen] are about as busy now in your 60s as you were years ago. How do you both do it? Not everyone can. 

We work. Geoffrey Holder said, "We do not retire. We work." I don't think about age. I have to remind myself, Phylicia, do not go climb that tree. Do not do that. Because it's just not practical.