BILLBOARD | July 9, 2016
By DEBORAH WILKER
For Chipotle Mexican Grill — its sterling reputation tarnished by a food safety crisis last year and now the drug arrest of a key executive — a new commercial in the form of a winsome musical short is providing a lift. A Love Story, from director Saschka Unseld of San Francisco-based Oculus Story Studio, is the company's third in a series of animated consciousness-raising pieces.
Alabama Shakes & My Morning Jacket Cover Backstreet Boys' 'I Want It That Way' for Chipotle
Set to the Backstreet Boys' 1999 smash "I Want It That Way," A Love Story features vocalists Brittany Howard of Alabama Shakes and Jim James of My Morning Jacketreimagining the boy band tune as a tender morality play. The music producer for the Pixar-style fable, released on social channels July 6, is Grammy-nominated Blake Mills, co-producer of Alabama Shakes' 2015 set Sound & Color.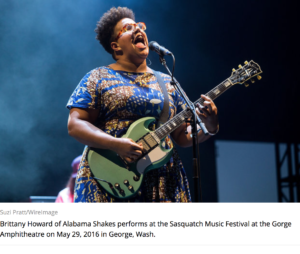 Backed by a 19-piece orchestra and Mills' three-piece session band, their voices tell the story of Evie and Ivan, young entrepreneurs who build dueling juice stands, then succumb to commercial forces before rediscovering their true desires — and each other. On Saturday 
A Love Story
 was nearing four million YouTube views, with one top commenter urging, "Someone make this into a movie."
The four-minute and 13-second film, 18 months in the making, was conceived by CAA's marketing agency and was led on the music side by Marshall Eskowitz, who calls it "an animated story about caring where our food comes from."
In 2011, Chipotle's Back to the Start featured Willie Nelson reinterpreting Coldplay's "The Scientist." Two years later, the company released The Scarecrow with Fiona Apple's haunting take on the Anthony Newley/Leslie Bricusse classic "Pure Imagination" from Willy Wonka & The Chocolate Factory. All three films promote the virtues of unadulterated food.
"The first one was a legacy artist and a modern song," Eskowitz said of Nelson's turn in Back to the Start. "The second was a legacy song and a more modern artist. There was something to it — grabbing different generations. For us it's about authentic and unexpected voices."
With each successive Chipotle film, the running times have grown and the production values blossomed. A Love Story took more than a year just to animate.
Beyond the Up-style sentiment (director Unseld is a former Pixar cinematographer), it's the melding of disparate musical forces that has piqued interest.
Veteran ad music expert Josh Rabinowitz, EVP at Grey (who is not involved in the campaign), calls the marriage of Alabama Shakes, My Morning Jacket and the Backstreet Boys "a bold move, and a powerful branding tool."
"It borrows the cache of a known song and and makes it 'brand-ownable,'" Rabinowitz notes.
Producer-guitarist Mills brought Howard and James to EastWest recording studios in L.A. in early June, where the two spent a full day refining their vocals together with Mills' session band.
The next week Mills was off to New York's DiMenna Center for Classical Music, where he oversaw a 14-piece string section and five horns perform another unique take on "I Want It That Way."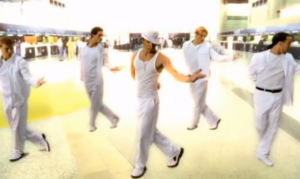 Eskowitz said his creative group selected the song because they considered it to be one of "the most iconic tunes of its generation." Written by Max Martin and Andreas Carlsson, "IWITW" was nominated for three Grammy awards and won MTV's Viewer's Choice Award at the 1999 VMAs.
Chipotle, which does not buy ads on traditional television, has made a series of buys in movie theaters this summer, during which A Love Story will be packaged with various trailers but is apt to be confused by some movie-goers as a standalone short. A three-minute version is also airing on Hulu.There is no physical release (yet) of Howard and James' rendition of "I Want It That Way," but it is streaming on Pandora, SoundCloud and Spotify.