THE HOLLYWOOD REPORTER | 7:20 AM PDT 6/18/2018
By DEBORAH WILKER
Billy Sammeth, the gregarious personal manager who shepherded the careers of multiplatform superstars Cher and Joan Rivers while also working with the likes of Donny Osmond, Olivia Newton-John and K.C. & the Sunshine Band, died Monday. He was 66.
Sammeth died at NewYork-Presbyterian Weill Cornell Medical Center after a battle with pancreatic cancer,  according to his sister, actress Barbara Sammeth. She shared the news via a blog post.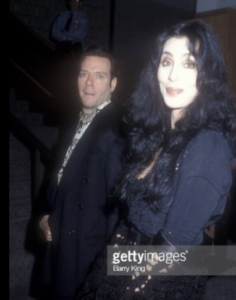 Sammeth was a throwback to an earlier era in music and show business when colorful managers took on just a handful of entertainers and catered to them personally, often around the clock. A witty negotiator and a devoted advocate for his clients, he would often greet his pals with a festive, "Hi, Doll!"
"Passion for talent has been overridden today by greed," Sammeth, in a 2012 interview with The Daily Beast, said of the corporate consortiums that manage big-name performers these days. "You're a lightweight now if you only have one or two clients. If you're a manager these days, you've got to be Octomom."
Born in Brooklyn in 1951, Sammeth was 12 when he moved to Los Angeles with his family. His father, Philip Sammeth, was a merchandising pioneer with Walt Disney Productions.
Sammeth, then 18, got his start writing press releases on behalf of Donny Osmond and The Osmond Brothers. Two years later, he had left college and was managing that family's global licensing empire — everything from lunch boxes to bubblegum — as the singing brothers became teen sensations.
By 1973, Sammeth was working full-time for Sandy Gallin, the famed manager who mentored icons such as Neil Diamond, Barbra Streisand, Dolly Parton, Lily Tomlin and Michael Jackson — not to mention Cher, Rivers and Newton-John.
Ten years later, he struck out on his own, creating The Bill Sammeth Organization, taking Cher, Rivers and Newton-John with him.
Cher and Sammeth spent more than two decades together (including break-ups and reconciliations) during years that saw the entertainer move from pop music and network television with Sonny Bono to solo superstardom, the concert stage, Broadway, serious films and a 1988 best actress Oscar for Moonstruck.
Cher also made two hard-fought Top 40 comebacks, which included a run of late-'80s pop hits — among them "If I Could Turn Back Time" — and then, when she was 52, the 1998-99 No. 1 smash "Believe."
The Believe album was Sammeth's final project with Cher. The title track had just taken hold on the charts when they parted for the last time.
Known for his wit and larger-than-life personality, Sammeth was recruited in 2006 by the U.K. reality show Soapstar Superstar, on which he appeared as an acerbic judge. Around this time, he relocated from Los Angeles to Miami Beach, Florida, where he continued to manage clients including Harry Wayne Casey (the K.C. of the Sunshine Band) through 2016.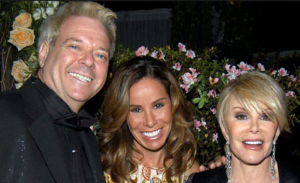 Through the 2000s, Sammeth still managed Rivers, whose sprawling career as a stand-up comic, creator of a billion-dollar fashion and jewelry empire, author, TV host and activist seemed to peak and re-peak throughout her 60s and 70s. Earlier, Sammeth had written for Rivers' 1986-87 late-night show on Fox.
They were close for decades but parted in 2009 soon after she won the season-eight installment of NBC's The Celebrity Apprentice. The split was noted in the 2010 IFC documentary Joan Rivers: A Piece of Work, which Sammeth said "defamed him."
Despite the acrimony and his lawsuit against her (settled out of court), Sammeth was crestfallen when Rivers, then 81, died suddenly after surgery in September 2014.
"Being on the road with Billy and Joan, yes, it was business, but it was also family," concert producer Ed Kasses, the founder of Princeton Entertainment who worked closely with Sammeth for decades, told THR. "Joan was like Mom to everybody. Billy not only was a killer manager for his clients, but he loved them. And all of us loved him back."
A cancer diagnosis last year led Sammeth and his sister Barbara on a journey for treatment — experiences she chronicled almost daily in her blunt and often humorous blog. Along the way, the two dined with old friends, saw Broadway shows and proudly took on the medical establishment.
Survivors also include sister Ellen; niece Lynn; nephew David; and cousins Patricia, Jack, Laurie, Jeffrey, Susan, Anna, Mitch, David, Cherie and Daniel.
This article was originally published by The Hollywood Reporter.