THE HOLLYWOOD REPORTER/REUTERS: Business-Music | Tues Nov. 7, 2006 4:00am PST
By DEBORAH WILKER
NEW YORK — Just who is entitled to profit from the markup on resales, how best to price tickets initially and how to ensure that loyal fans get a genuine first crack at face-value tickets are questions that have been endlessly debated in the music industry and are unlikely ever to be resolved to everyone's satisfaction.
Talent agent Marty Diamond says it's an exceedingly complex supply-demand conundrum, one he'd like his industry "to put some big thinkers on," perhaps in the form of symposiums at elite business schools.
It was in fact on the campus of one of the nation's most prestigious campuses, Stanford University, that the idea for peer-to-peer ticket bazaar StubHub was hatched in 2000 by graduate students Jeff Fluhr and Eric Baker. Almost seven years later, the company generates roughly $400 million a year and was recently named by Inc. magazine as the fastest-growing private retail corporation in the U.S. StubHub has been rumored to be a purchase target of Internet auction giant eBay.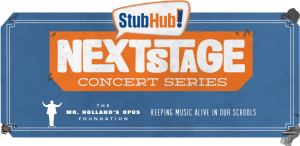 Operating as something of a customer-service enforcer among fans, StubHub derives its profits not from markups but from percentage fees it charges to facilitate transactions between fans. Individual sellers pocket the profit (or sometimes take a loss) as secondary inventory grows and market forces shift supply and demand.
Since online prices typically drop incrementally in the days leading to a show (particularly for high-priced concerts), the new model has come to mirror the travel industry in some ways. Fans who were once locked out on price to expensive events such as Madonna and Barbra Streisand tours — or were unable to solidify their schedules in time for a primary "on-sale" event — now find last-minute bargains, sometimes below face value.
Tours that aren't doing well can also benefit. Fence-sitters who might not have come through the door at say $60 tend to take a chance when they spot a seat online for $30. Such customers then spend money on parking, T-shirts and beer, revenue crucial to promoters.
Recognizing early on that secondary selling is more complex than just offering choice seat locations has been critical to StubHub's success. The company places great emphasis on ease of use, convenience, transparent pricing, guaranteed delivery and, most importantly, on relieving fans of much of the anxiety long associated with this kind of purchase.
"From the very first day, we recognized that there are hundreds of options and places to buy tickets," says Colin Evans, vp business development for StubHub. "What differentiates companies is service and the user experience. We survey 10% of our users on an ongoing basis and we know that the fastest-growing user categories on our site are word-of-mouth and repeat business."
The sale of concert tickets has never been an ideal science in any form, and buying them has always been one of the more time-consuming headaches endured by music fans. All-night campouts on cold pavement, lackluster customer service, unforeseen surcharges slapped on after fans have committed, interminable hold times by phone, little choice of seat location, long waits at will-call windows, weekend plans interrupted by energy-sapping on-sales … all were givens of concertgoing.
While some of these aggravations have eased in the past decade, it hasn't been enough to stem an erosion in attendance that began in 2000 and continues today. The vast number of entertainment options available, skyrocketing prices and fewer new headliners to rally around have left some fans cold. The industry's only gains have come from rising prices for tickets, concessions and parking.
Industry leaders such as Live Nation have acknowledged that the entire concert business must improve its primary service, content and pricing to compete in a jam-packed entertainment marketplace. Failure to meet the needs of its less well-heeled customers — as well as more affluent, mobile concertgoers who buy tickets on a whim — were missteps that left a hole for nimble outsiders like StubHub to fill with personalized service.
"The buying of a concert ticket has become a much more difficult decision for most people to make," veteran promoter John Scher says. "Three or four hundred dollars for a night out at a concert? Suddenly you have mom and dad also having to make decisions about little Billy's lunch. It's not a decision people make quickly or cavalierly anymore."